Monster Savings!
Teammate & Sub-Account Bundles
Get DOUBLE the teammates and sub-accounts of all plans below, plus an extra 30% off!
Please note, these are ADD-ON bundles, an existing membership is required to utilize the additional users.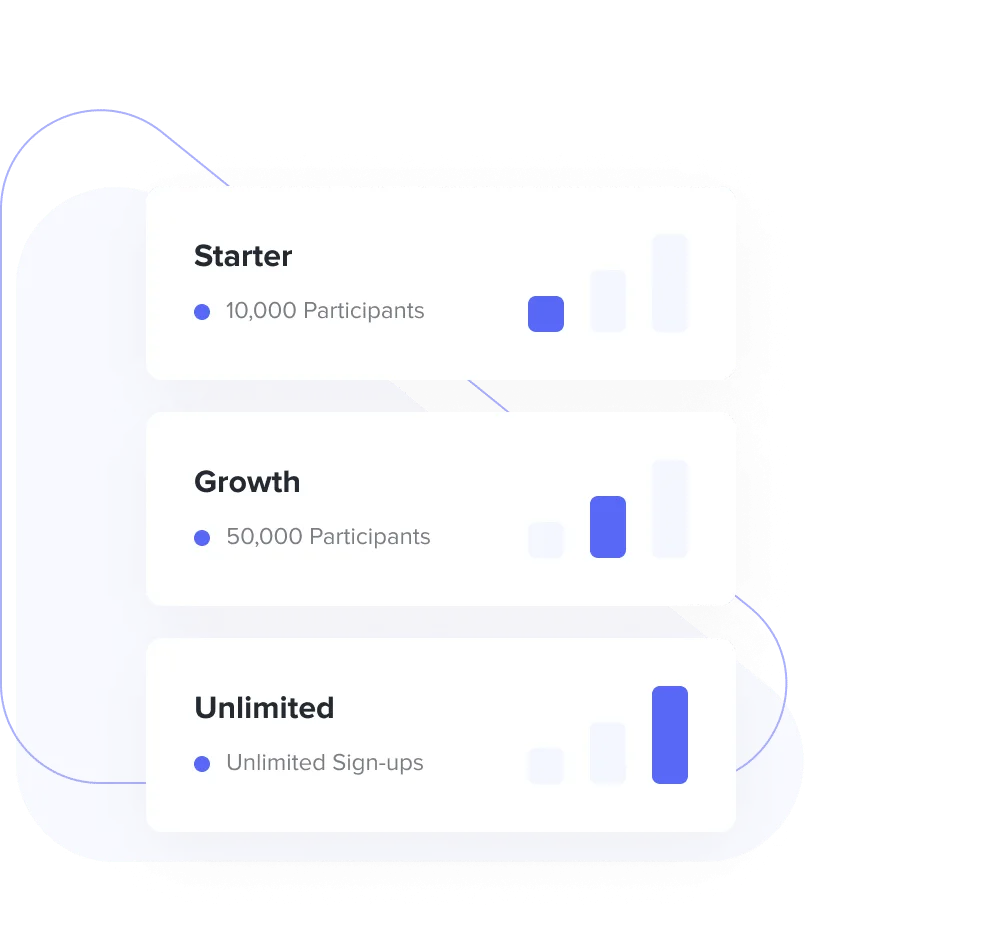 Simply change the quantity at checkout to stack as you wish!
How Do Sub-Accounts Work?
On top of being able to run unlimited campaigns for clients in your main account, we've made it possible to dedicate specific "sub-accounts" for clients. This allows the client to have their own PerkZilla login and keep track of their campaigns as desired.
As the main account holder, you can log in to their account in one-click to create new campaigns, update widgets or help manage anything as needed. All campaigns stay separate and organized within their sub-account.
Starter Sub-Accounts include 10,000 participants, Growth Tier include 50,000 participants and the Unlimited Tier includes Unlimited Participants.

All Sub-Accounts purchased with this special get boosted to include unlimited campaigns, unlimited domains and even including the removed branding (whitelabel) addon for widgets, forms and emails.
If you need more than 5, simply stack at checkout, for example 10x would be + 50 sub-accounts!
Within your main account, you can assign team members to help collaborate on specific campaigns. You can select multiple campaigns as desired as well as set access permissions.
Teammates will get their own PerkZilla login and can only view campaigns and sections which you've assigned within their scope of permissions.
For example, you may provide view access to analytics data and fraud data for a team member to run reports; however, you may not want them to be able to edit the live campaign or be able to delete anything.
We're always looking to extend this functionality, so please let us know your specific use cases and we'll do our best to accommodate them!
It only takes 10 new sign-ups to get over a
While our goal is to help you get 1,000s of new signups…
PerkZilla pays for itself much quicker than you'd imagine.
Based on an average PPC cost per lead of $33.40 using data from Hubspot, MarketingCharts.com, Matchcraft, Prospect Marketing, Pulse Local Marketing and Survey America.
So what are you waiting for?
Grow your traffic, audience and lists faster than ever before
Thank you for being part of the family, here's a Free Loyalty Upgrade!​
Get a Bonus Teammate & Bonus Starter Sub-Account added to your existing membership as a special thanks for your ongoing support.
As a heads up, it can take up to 72 hours for the bonus to show up, but will be added!