Teammate + Sub-Account Bundles
Teammate & Sub-Account Bundles
We have users charging upwards of $2,500+ per client campaign and are always here to help you succeed!
25 Sub-Accounts

100 Sub-Accounts

250 Sub-Accounts
Please note, these are ADD-ON bundles, an existing membership is required to utilize the additional users.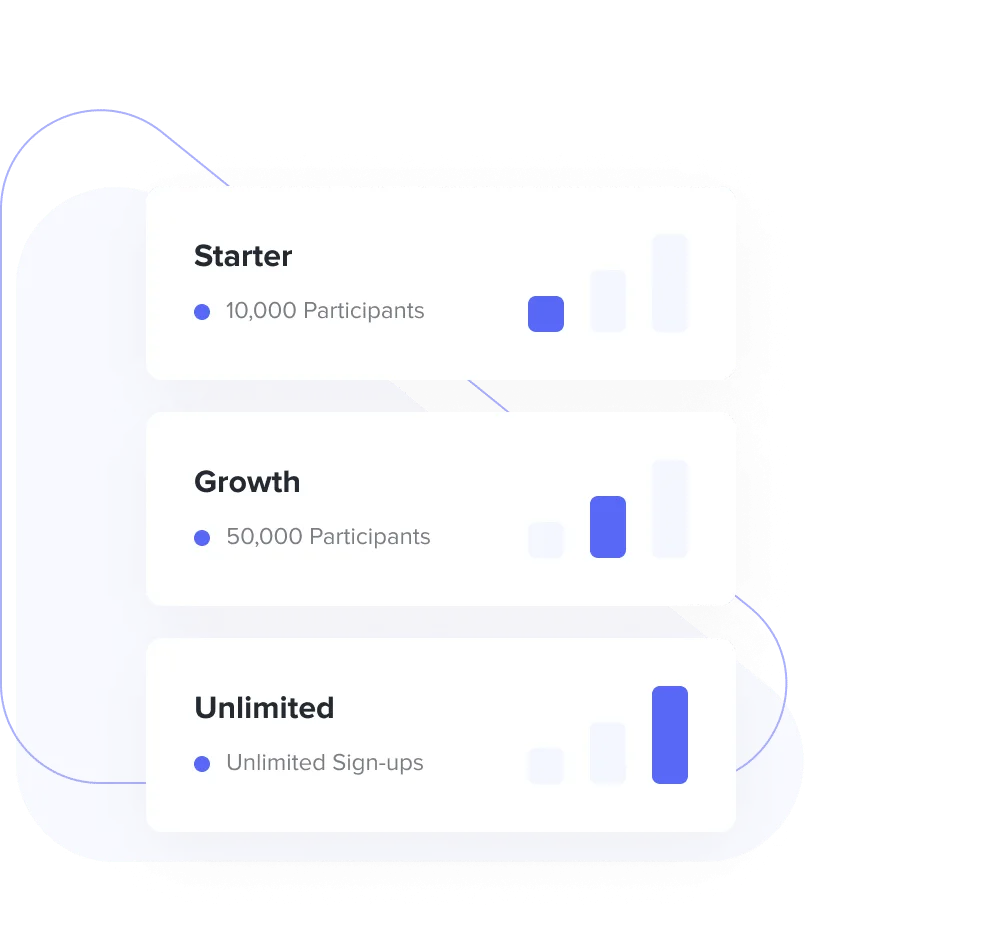 Simply change the quantity at checkout to stack as you wish!
How Do Sub-Accounts Work?
On top of being able to run unlimited campaigns for clients in your main account, we've made it possible to dedicate specific "sub-accounts" for clients. This allows the client to have their own PerkZilla login and keep track of their campaigns as desired.
As the main account holder, you can quickly log in to any sub-account to create, update, and manage campaigns.
Each sub-account is kept organized and separate. Our Starter tier includes 10,000 participants, the Growth tier includes 50,000 participants, and the Unlimited tier includes an unlimited number of participants.
All sub-accounts come with unlimited campaigns, domains, and the option to remove branding from widgets, forms, and emails.
To get even more sub-accounts, simply increase the quantity at checkout. For example, 10x quantity will add 10 sub-accounts.
With your main account, you can add team members to collaborate on selected campaigns. You can assign multiple campaigns and set access permissions for each team member.
They will each have their own PerkZilla login and can only access campaigns and sections assigned by you according to their permission level.
For instance, you can grant a team member view access to analytics and fraud data to generate reports, while withholding the ability to edit or delete live campaigns.
We welcome feedback on ways to enhance this feature and will do our best to accommodate your specific needs.
It only takes 10 new sign-ups to get over a
While our goal is to help you get 1,000s of new signups…
PerkZilla pays for itself much quicker than you'd imagine.
Based on an average PPC cost per lead of $33.40 using data from Hubspot, MarketingCharts.com, Matchcraft, Prospect Marketing, Pulse Local Marketing and Survey America.
So what are you waiting for?
Grow your traffic, audience and lists faster than ever before